Commercial Advertising LED Display
Commercial Advertising LED Display
Commercial Advertising LED Display is known as commercial outdoor led display, and it ranges from outdoor LED screen to indoor LED display advertising application fields. Advertising LED screen's vivid colors and sharp images deliver amazing visual impact and more attract those passing by to maximize the media advertising value.
Requirements for outdoor LED display
Strong protection to withstand extreme weather conditions
Energy saving to lower power consumption and save operational cost
High brightness to ensure clear pictures even in the sunshine
Wide viewing angle to cover larger view range and attract more attention from passersby
Uniform and stable pictures to keep outstanding performance
Long life span to maximize the benefits of customers for 5 to 8 years or even longer life span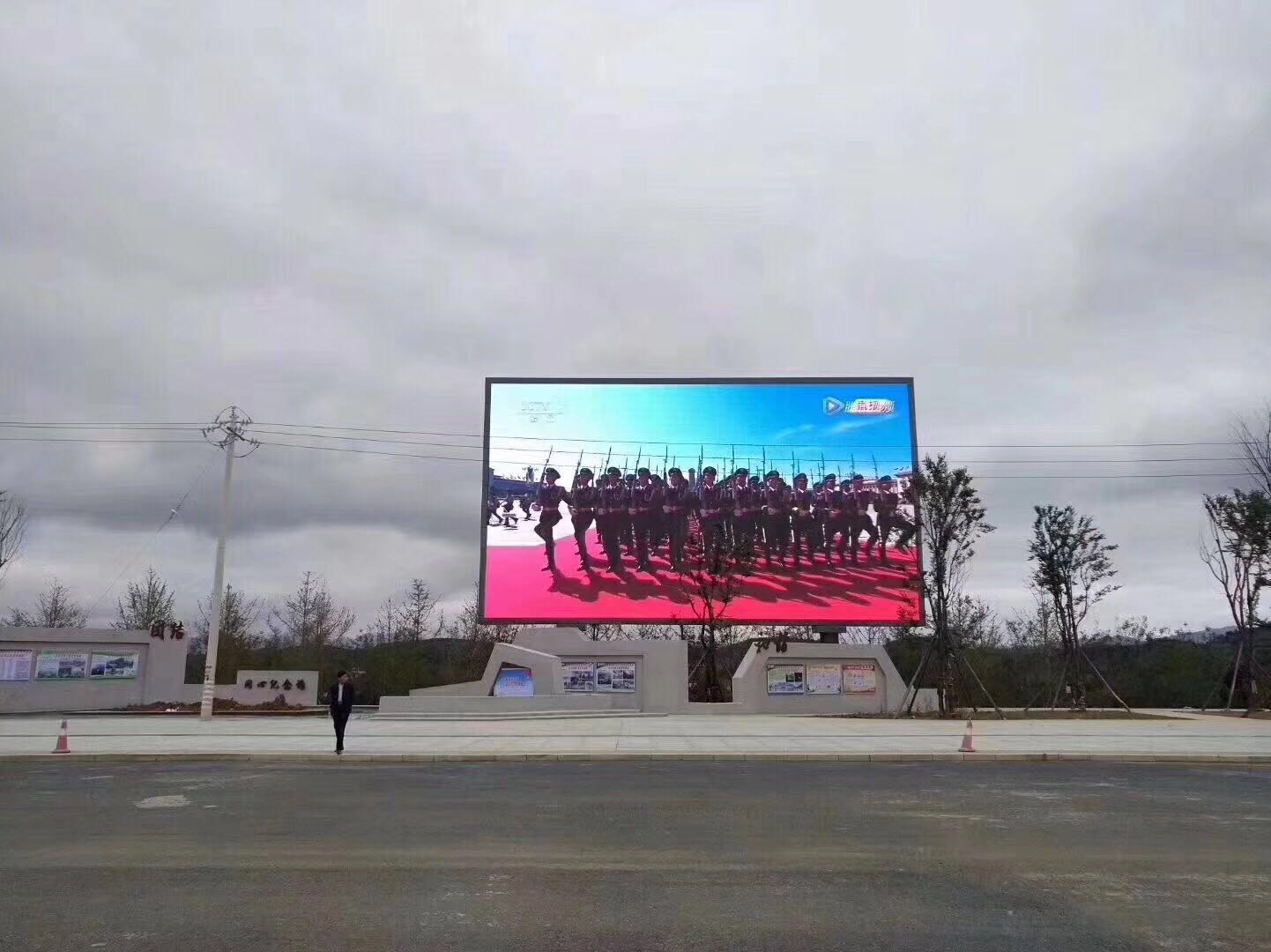 The technical solution for advertising LED display
1. High-quality Components
LED lamps: High brightness LED lamps with wide viewing range and low driving current, consuming less power.
Driving IC: High-precision constant current LED driving ICs with current gain control; the light decay can be controlled to maintain a stable brightness.
Power supply: With PFC (Power Factor Correction) function to improve the efficiency of power supply, produce less heat, and save energy.
Optical fiber: Shortening signal delay caused by long-distance transmission.
2. Advanced Control Technology
Calibration: Pixel-by-pixel brightness and color calibration technique to keep uniform brightness and natural colors of LED display.
Monitoring: Proprietary control system can monitor the temperature, brightness, status information of LED display in real time.
Remote network control: Controlling and changing all display information, controlling the displays of several cities in one place to change the contents at any time, and turning on and off the power of LED display at any time or fixed time.
Adjustable brightness: Adjusting screen brightness automatically according to environmental lighting based on the sensitive control system, adjusting it manually or by programmable menu.
Double backup system: When one control system falls into malfunction, the other one will back up and start work immediately.
Large screen control: Controlling super large size display stably without any black screen, frame vibration or reducing.
High refresh rate, high grayscale, and high contrast ratio: More realistic pictures optimize commercial advertisement value. And our patented mask design avoids direct sunlight and dirt deposition to improve contrast.
3. Effective Solution
Energy saving: Adopting the techniques of LED lamps with low driving current, adjustable brightness, efficient power supply with PFC, less heat dissipation, special cooling design, and appropriate power distribution from the control system.
Cooling design: With special designs of separate driving ICs and LED lamps on the PCB, thermal radiator, air flow, ventilation, and air conditioning, the LED display could keep working in an appropriate temperature.
Long life span: Benefiting from the techniques of energy saving design, high quality LED lamps, effective cooling design, adjustable brightness, all-around protection, and efficient power supply with PFC.
Protection: IP65 standard cabinets to protect LED display in extreme weathers; famous brand anti-lightning device to avoid lightning shock; the protective layer of our special conformal coating on the PCB board to resist hostile environment.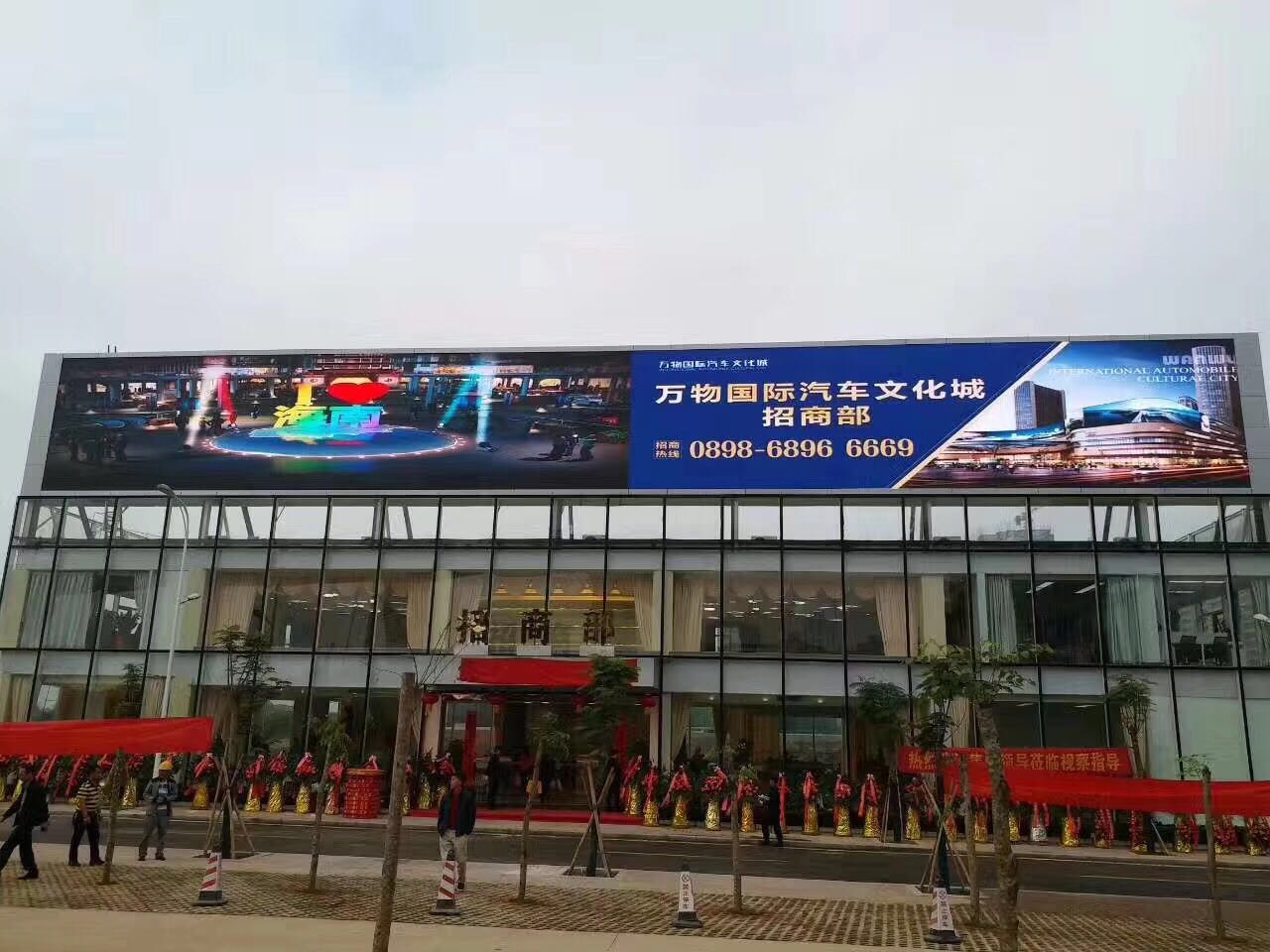 Solution System for Commercial advertising led display:
Welcome to contact us for outdoor advertising screens prices
Work Time :
8:00-20:00(Beijing time)
Fax :
13430820213
Telephone :
13430820213(Working time)
Email :
sales@forever3-led.com
Factory Address :
3rd Floor, Complex Building, JiaTeLi High Tech Park, Shiyan, Bao'an District, Shenzhen