LED Mesh display
In recent years, outdoor LED advertising screens have appeared more and more in the streets and lanes of major cities. From time to time, you can will see huge outdoor LED displays buildings in major cities . While some buildings, especially glass curtain wall buildings, are subject to factors such as wall load-bearing safety and light collection. They cannot use traditional outdoor LED advertising screens, so the appearance of led LED strip screen (LED mesh display) has been provided to customers with another good choice.
LED Mesh display definition
What is the LED strip screen (led mesh display)? LED strip screen (led mesh display), as its name suggests, that is made up of led strip, a new type of led screen in recent years, also called led mesh display. Because its form is hollow, net format, so the industry people call it led grid screen, led curtain screen and so on. These types of displays are mainly used in outdoor walls, glass curtain walls, and building tops, as well as outdoor artillery and sightseeing elevators.
The leap-forward design of the LED strip screen ( led mesh display) breaks through the traditional LED display screen to limit the wall surface of the building, making the project more flexible, more selective, and more convenient. Let's take everyone to deconstruct the design ideas and technical features of the LED strip screen ( led mesh display) , and how it brings various conveniences to the project.
Due to the special product structure, unlike the previous cabinet type of led display screen, the LED strip screen ( led mesh display) has the following characteristics:
1. Light weight, small wind load
For the LED strip screen ( led mesh display), light weight is our most intuitive experience. the weight is light due to the screen grid, which makes the display screen transparent, so its wind load capacity is very strong.
2. High efficiency and low power consumption
The real energy saving comes from: high-brightness, high-efficiency LED lamp, high conversion efficiency power supplies.
For large-area LED displays, power consumption is an unavoidable problem. Choosing high-efficiency and high-quality LEDs is inseparable from the attitude of our company to consistently serve customers and the pursuit of quality.
3. Highly integrated
Highly integrated (built-in power supply and receiving card, each unit can work independently; power and signal are plugged in one line), and many patent designs make our LED strip screen ( led mesh display) beautiful and practical.
4.IP67 high protection level
Many traditional displays will be marked on the protection level,IP65 front and IP54 back. LED strip screen ( led mesh display) is not needed, because the concept of IP67 is immersion waterproof, that is, the overall immersion of the product, compared with the IP65 surface protection, it can be described as the difference in dimensions.
5. Easy to install
No steel structure installation, no air conditioning, front or rear installation.
Light weight, after many years, LED strip screen ( led mesh display) easy to install, can be installed before or after installation; products do not need air conditioning, can also see the product's low power consumption, higher efficiency of power The conversion to light energy rather than heat.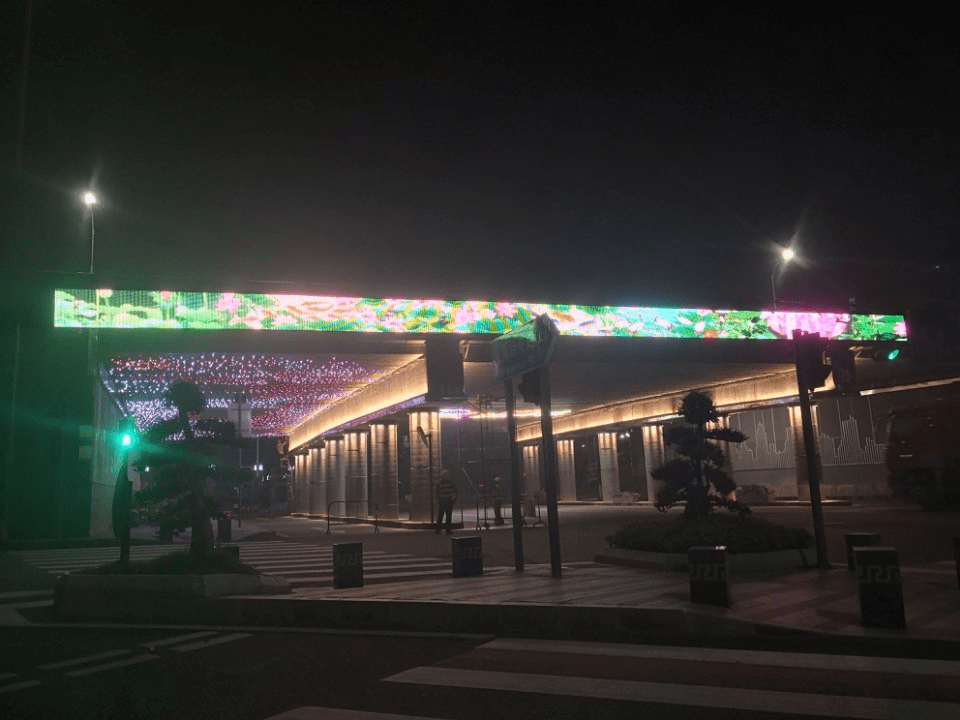 Get in Touch with us
Still have Questions
Our Headquarters
Work Time :
8:00-20:00(Beijing time)
FAX :
13430820213
Business Phone :
13430820213(Working time)
Email :
sales@forever3-led.com
Factory Address :
3rd Floor, Complex Building, JiaTeLi High Tech Park, Shiyan, Bao'an District, Shenzhen