Rental led screen
Compared with fixed installation LED screens, LED rental screens mainly differ in that they need to be moved frequently, repeatedly disassembled and installed.so the requirements for the rental led screen are very high, and they are high request in product shape design, structural design, and material selection. There are three main differences between them:
Rental led screen 's features:
First, the fixed installation screens are installed in sequence, the size is very standardized, but the rental screen is required to be easily installed, disassembled, and transported repeatedly, and the staff can quickly complete the work and reduce the labor cost of the customer;
Second, the rental led screen is highly resistant to light bumps in transportation and handling, and the size is in line with the loading system of the transport, especially the handling of intercontinental, which is greatly different;
Third, because of the need for handling, the design of the rental LED screen itself must be able to withstand the sturdiness of handling. Otherwise, it is easy to collide during the handling process, causing LED damage. Even if a LED lamp is broken, it will affect the whole effect. When providing rental led screen services for customers, the difference between the rental led screen and the fixed installation led screen is that the fixed installation led screen is installed and the effect is immediate, and the rental led display must show a perfect display effect throughout the concert. It is also the point that customers value most.
What is the future direction of LED rental display?
The rental led screen is divided into three major directions:
First, for small-pitch applications, the dot pitch of the rental led screen will become more and more precise, and even the effect of 4K may be replaced in the future. With the development of technology, the price cost of the small-pitch rental display will become more and more rational;
Second, color correction is an important point, because when doing any concert tour or rental market, color correction can achieve flexible scheduling and application of different products, even for different batches of products, there will be no color drop.
Third, the control system, the rental supplier needs to go to the concert tour around the world at any time, then the control system has any incompatibility, mismatch, for the engineer, the follow-up customer service or on-site service is very lengthy. , so the control system is required to better meet the compatibility of different batches of rental led screen.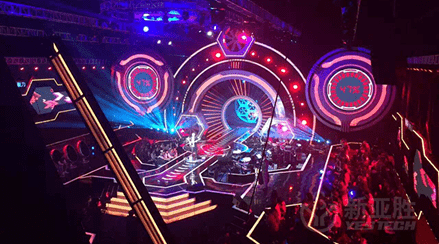 Get in Touch with us
Still have Questions
Our Headquarters
Work Time :
8:00-20:00(Beijing time)
FAX :
13430820213
Business Phone :
13430820213(Working time)
Email :
sales@forever3-led.com
Factory Address :
3rd Floor, Complex Building, JiaTeLi High Tech Park, Shiyan, Bao'an District, Shenzhen