Fine Pitch HD LED Video Wall definition
The fine pitch HD LED video wall refers to the indoor LED display with LED dot spacing below 2.5mm, mainly including P2.5, P2.0, P1.8, P1.667, P1.56, P1.25 and so on. With the improvement of LED display manufacturing technology, the resolution of traditional LED display has been greatly improved.
The fine pitch HD LED video wall is a general term for a complete set of systems, including LED screen, HD led screen control systems, and cooling systems. The fine pitch LED screen adopts pixel-level point control technology to realize the control of the fine pitch led wall's brightness, color reproduction, and uniformity. In the production process of the display screen, the automatic reflow soldering process is adopted, and no manual post-welding is required.
Fine Pitch HD LED Video Wall features:
As the name implies, the fine pitch HD led video wall is characterized by a small dot pitch and a high resolution per unit area. It can display higher-definition graphic images and videos, as well as display more source video and image images, especially in image stitching, which can be seamless and arbitrarily large-area stitching. Of course, the fine pitch led screen can achieve the desired display effect, which is inseparable from the auxiliary function of the video processor.
Fine Pitch HD LED Video Wall advantages:
The ultimate competitiveness of indoor fine pitch HD led video wall is that the display is completely seamless and the natural color of the display color. At the same time, in terms of post-maintenance, fine pitch HD led video wall already have mature point-by-point correction technology. With one or two years of display, instruments can be used for one-time correction of the whole screen. The operation process is simple and the effect is very good. Therefore, to evaluate the two in terms of display quality, it must be that the high-density small pitch LED display outperforms the DLP rear projection.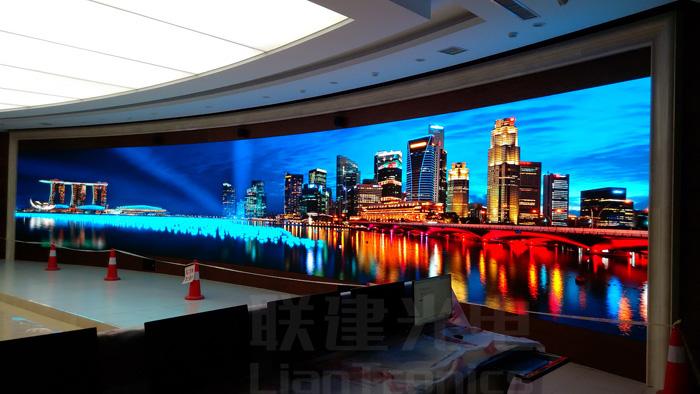 Get in Touch with us
Still have Questions
Our Headquarters
Work Time :
8:00-20:00(Beijing time)
FAX :
13430820213
Business Phone :
13430820213(Working time)
Email :
sales@forever3-led.com
Factory Address :
3rd Floor, Complex Building, JiaTeLi High Tech Park, Shiyan, Bao'an District, Shenzhen